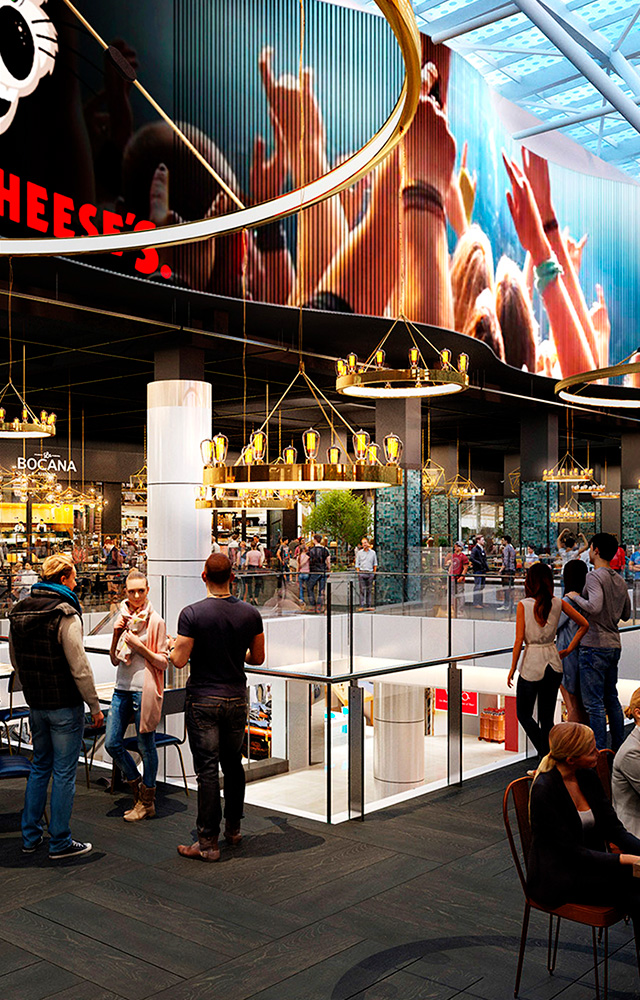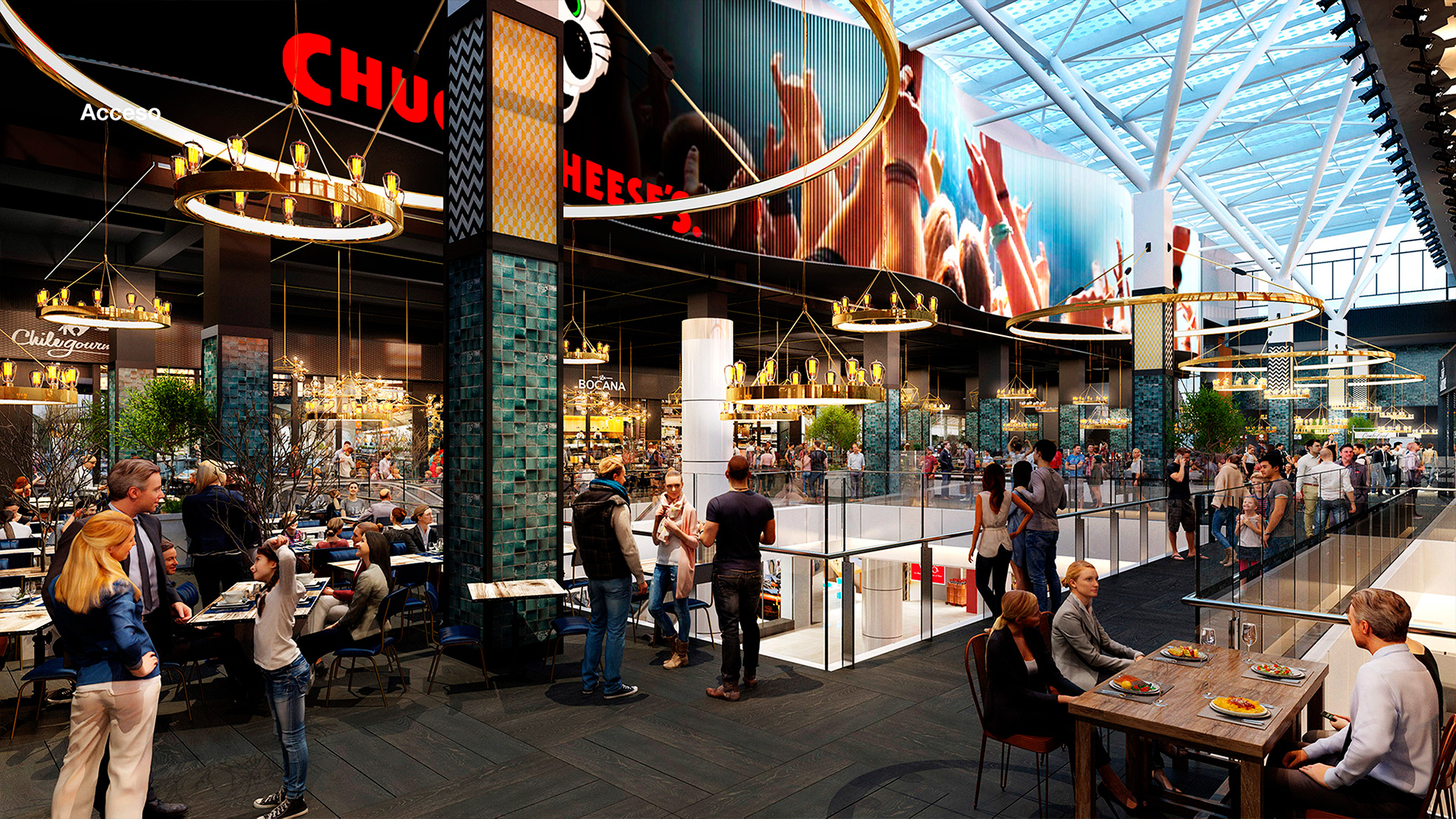 SOG is Santiago Open Gourmet, a unique gourmet project in Santiago. An open space of more than 6,000 square meters and glass ceiling. It was designed by Enrique Concha, and it is a place where fresh air and natural light meet. It is located in one of the main business districts of the city, Kennedy Avenue and Rosario Norte, specifically on the fourth floor of the Open Plaza Kennedy shopping mall.
A gastronomic experience that takes you to the main street markets of the world, those you can find in London, Paris, Madrid and New York, but with a local spirit. SOG will make you feel the flavors of Santiago. There are 14 restaurants that highlight the gastronomic trends that are currently making the news and that, at the same time, coexist with the flavor of local products, tradition and culture.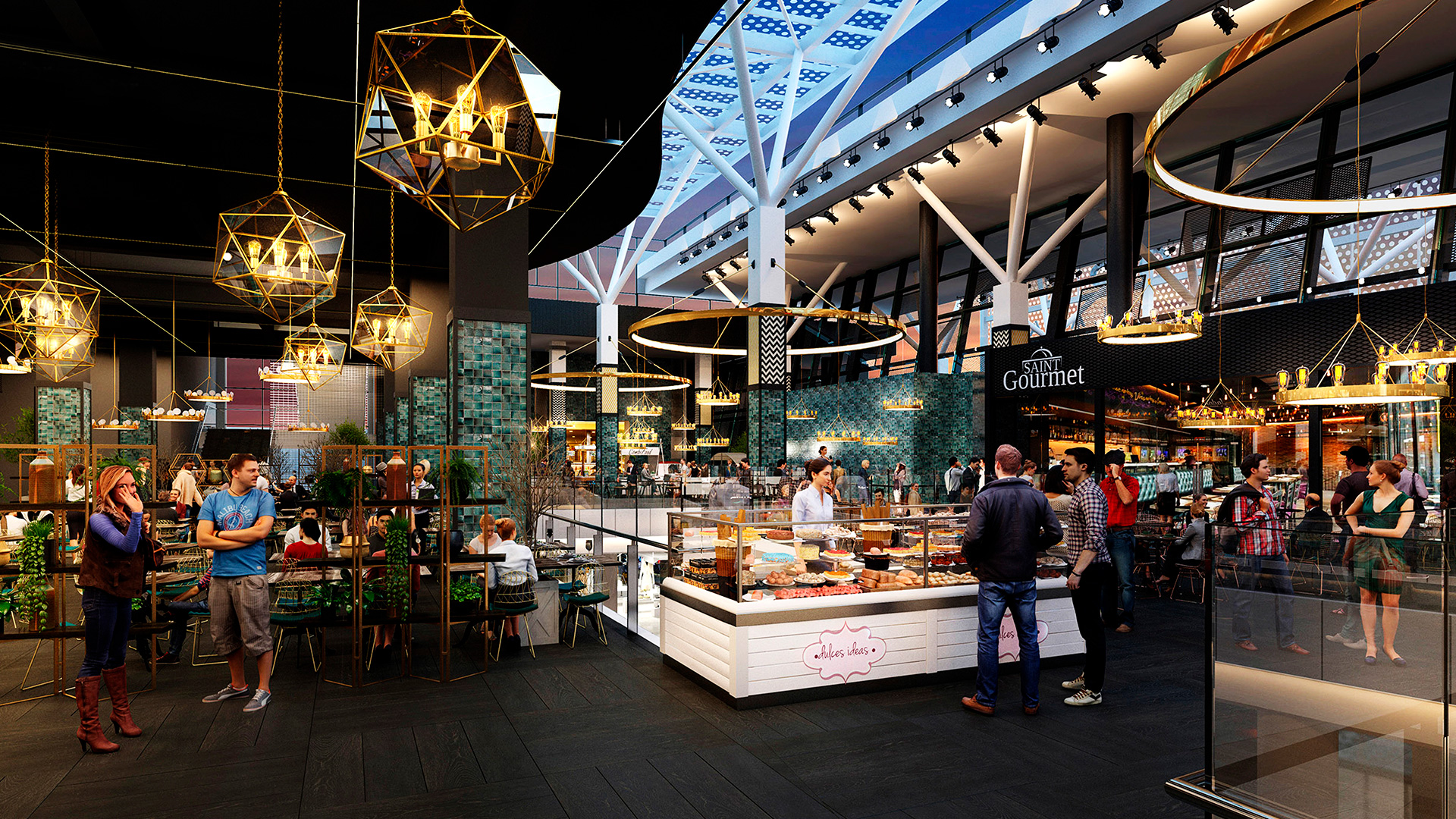 They also invite people to enjoy the pleasures of everyday life, from mid-morning coffee to a casual lunch or the pleasure of trying out a new restaurant. In addition, as in markets around the world, it offers the possibility to buy gourmet products, condiments, fresh pasta and to take the full SOG experience home.
SOG is a lively space that vibrates to the rhythm of the city. A place where culture coexists with gastronomy and art.